The Town of Sagamu in Ogun State has been thrown into chaos as rival cult groups clashed violently, resulting in the tragic loss of eight lives. Ogun State Commissioner of Police, Abiodun Alamutu, confirmed this grim situation, shedding light on the deeply disturbing details of the clashes.
According to
CP Alamutu
, the root cause of this gruesome confrontation stems from a land transaction within
Sagamu
town. It appears that a landowner paid a form of commission or settlement to a cult group, which subsequently attracted the attention of a rival cult faction seeking a share of the commission. This dispute quickly escalated into a series of brutal attacks and counter-attacks, spanning four days and leaving a trail of death and destruction.
Alamutu statrd further that nine suspects have been apprehended so far, with evidence linking them to the killings. Two firearms and rounds of recently fired cartridges were recovered from these individuals. The investigation into this horrifying incident is still ongoing. 
To address the escalating violence, the Chairman of Sagamu local government area has imposed restrictions on motorcycle use in the area from 7pm to 6am daily, while security agencies are working tirelessly to restore peace to the troubled town.
Governor
Dapo Abiodun
has also intervened, directing security agencies to take swift action against the menace of
cultists
and cult-related activities in Sagamu and its environs. These clashes have left residents in a state of tension and fear.
The situation in Sagamu has prompted a call to action from the Nigeria Police Force Public Relations Officer, Muyiwa Adejobi. He emphasized that the issue goes beyond deploying an anti-cultism squad, as cultism appears to have infiltrated various segments of society, including Okada riders, artisans, and students.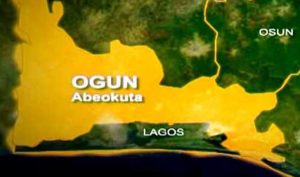 This tragic and evolving story serves as a stark reminder of the deep-seated issues that need urgent attention in communities affected by cult violence, and the quest for justice and peace continues as the investigation unfolds.
By Grace Olaogun