"The security situation in Lagos State calls for no worry or fear. The Lagos State Police Command, under my watch, in collaboration with other security agencies in Lagos State, have built and sustained solid security architecture which has positively influenced public safety and economic growth in the State.
"Distinguished ladies and gentlemen, you are not unaware of the general security challenges that are noticeable in Lagos which include armed robbery, cultism, robbery-in-traffic, gangsterism, land grabbing, cyber-crimes, and lately traffic gridlock."
"These security challenges are however not insurmountable as the Command has thrived hard in arresting perpetrators and curbing the challenges as required of us. In this regard, the Command, with its anti-crime strategies and the help of the general public, has recorded an appreciable number of achievements from January, 2021 till date.
These were the words of the
Lagos State
Commissioner of Police, CP Hakeem Olusegun
Odumosu
who was the special guest at the 
Lagos Chambers Of Commerce And Industry 's  "2021 Security Meets Business Dialogue 
Series", Held at the Commerce House, VI,Lagos.
CP 
Odumosu's paper which was based  on the security challenges and strategies emplaced by the Command that have been making the state secured for growth in business investment for local and foreign investors, reeled the 
State Police Command achievements recorded across Lagos State between January 2021 till date in summary are as follows:
# The Command arrested four hundred and ninety-three (493) armed robbers (including traffic robbers), three hundred and ninety-seven (397) cultists and one hundred and eighty six (186) suspects for murder cases.
# In the same vein, one hundred and sixty robbery (160) incidents perpetrated by the hoodlums were foiled, while six (6) residential robberies were successful but no life lost in any of these. In addition, the Command was able to recover forty (40) stolen vehicles: ninety-eight (98) arms and two hundred and forty-three (243) various calibers of ammunitions: eleven (11) dangerous weapons and some illicit drugs.
Other notable achievements recorded by the Command are as indicated below:-
i. CASE OF CONSPIRACY AND STEALING
On 12/03/2021, the Managing Director of LANCE Trend Ltd, an information technology, sales and services company, located at Ketu, discovered that, the Marketing Manager of the company, named Omotosho Olanrewaju stole computers and accessories valued at Forty-six(46) million naira and later absconded. The suspect was later tracked and arrested by the Police detectives in a house at Lekki where he was taking refuge. Parts of the stolen computers worth ten (10) million naira were recovered. Suspect has been arraigned in court.
ii. CASE  OF CONSPIRACY AND ARMED ROBBERY
On 20/04/2021 at about 2120hrs the company driver of SIMS Nig. Ltd, while on transit to deliver some refrigerators and other company's products was attacked by hoodlums at Toyota Bus Stop, along Oshodi/Mile 2 Expressway. Seven of the refrigerators were robbed. However, concerted efforts of the Police detectives led to the arrest of five of the suspects and recovery of some of the refrigerators. The suspects have been charged to court.
iii CASE OF CONSPIRACY AND STEALING
On the 5/11/2021, two suspects namely Gabriel Arugba 'm' age 44yrs and Albert Agbor 'm' age 39yrs bought 285,000 litres of AGO product valued at Forty-Seven  Million, Eight  Hundred Thousand Naira (N47,800,000:00) from Eterna Oil and Gas Plc, located at No. 5A, Oba Ade Oyekan Avenue Ikoyi with a Bank Guarantee (BG) instrument as a collateral for the purchase and delivery. The BG was later discovered to be forged by the company. As soon as they were loaded with the products, the suspects disappeared and switched off their phones leaving no trace. The suspect with other cohorts were later tracked and arrested at Abuja, Jos, and Lagos. The suspects were later arraigned in court.
iv. ARREST OF BANK HACKERS TO THE TUNE OF N1.87 BILLION: On 02/08/2021, operatives of the SCID Panti Yaba, arrested one
Salau Abdulmalik Femi
'm' age 38yrs. Christian, an IT expert and the kingpin of a syndicate that specializes in hacking into the server of banks and corporate agencies. The hacker, who displayed exemplary mastery of the cyber environment, was arrested after he hacked the Flex-Cube Universan Banking System (FCUBS) of a First – Generation Bank. Using application software, he created fictitious credits totaling one billion, eight hundred sixty-eight million, nine hundred thousand naira (N1,868,900,000:00) on the accounts of three (3) of the banks customers to other banks. Items recovered from the suspect includes; two (2) laptops (MSIGS75 & Allen Ware 17), one (1) Nigeria passport, ZTE Modem, and iPhone. The case has since been transferred to special fraud unit of the Police.
The above are just a few of the business related crimes that were recorded and successfully handled by the Command.
In similar vein, the menaces being perpetrated by Okada operators to aid crimes and criminality in the State are worrisome.
"The Command has briefed the State Government on this trend with a view to arresting the situation and making the State safe. I am not unaware of the efforts of the State Government to curb this. As a result, the recalcitrant criminally minded riders are daily being dealt with according to the law by the Command. Their operations within central business districts, banks and other business environments are daily being curtailed. So far, three thousand, seven hundred (3,700) motorcycles have been impounded and crushed in line with the order of the court within this period.
"It is no longer news that the State is also experiencing heavy traffic in major areas due to series of ongoing road rehabilitation/construction across the State. The situation has on several occasions slow down the economic progress with so many man-hours being lost on the roads across the State. Also, the hoodlums at times capitalize on the gridlock occasioned by the road reconstructions to attack motorists.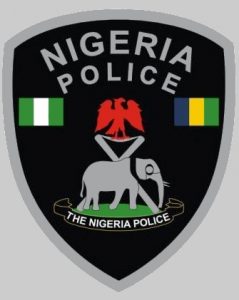 "The Command is not overwhelmed by this recurring decimal as both the Federal and State Ministry of Works and Transport and the contractors handling some of the projects have been engaged to shift the road work to less traffic peak periods, particularly, at night time while the Police provide adequate security coverage for them. The Local Governments Chairmen, Landlords and the Community Development Association Leaders have been implored to always keep their street gates open so as to serve as alternative routes for diversion of traffic. These measures have gone a long way to alleviating the traffic challenges and enhance the movement of people while carrying out their daily business and commercial activities across the State," Odumosu added.
The police boss also said that, in line with the adopted anti-crime strategies being emplaced by the Command and the spirited efforts of the Government and good people of Lagos State, Lagos State is now very easy to be effectively policed to suit the Command's targeted aims and objectives on its socio-economic turn-around and development.
He stated further that the Command has critically examined the security challenges in Lagos State and proffered possible solutions that are crucial to sustainable security, public safety and economic growth in Lagos State.
The solutions include but not limited to:
1. The formal and informal security structures of the State are being strengthened. That is, the State Government (Police and Other Statutory Security Agencies) and other neighbourhood security units in the State always collaborate to fight our common enemies with a view to promoting peaceful and conducive business environment in the State.
2. The Lagos State Government continuous supports to all its security apparatus is being solicited by the Command. This will continue to encourage them to discharge their duties even beyond expectations.
3. Stakeholders in business cycle are advised to key into the DAWN (Development Agenda for Western Nigeria) which has designed robust action plans for the States in the south-west to promote security and development including night economy so as to promote the general economy of the region. This agenda could be considered by other regions in Nigeria too.
4. Use of private guards and registered security operatives to complement the police and other formal security agencies are being encouraged by the Command. You are implored to take the free service rendered by the Police, to take your employees to any Police Division or Area Command where your business entity is domiciled to enable them profile such staff for record purposes. This will serve as deterrent to commit crimes and/or make it possible to track them down when crime is committed.
5. Involvement of private firms and individuals/experts in promoting security via donations and provision of logistics to assist the Government and its agencies is necessary at this time.
6. 
LCCI
and other commercial agencies/institutions to collaborate with relevant established security and anti-graft bodies to project policies and enforce the laws to protect business in Nigeria, and Lagos State in particular.
7. LCCI and others concerned with businesses are to partner service providers and delegated agencies to curb cybercrimes and frauds at all cost.
8. LCCI should constantly organize dialogue series of this kind and embark on regular enlightenment programmes for their members and concerned partners in the area of security. This should be done at least twice in a year, if not quarterly, as against current time of once in a year. This, if periodically carried out, will always bring in current/fresh ideas in tandem with occurrences as crime pattern changes.
9. Another strategy being implemented by the Command is security summit that is organized from Area Command to Area Command. This always have in attendance business moguls stakeholder, traditional rulers, Governments officials etc. in the divisions in the Area Commanders area of responsibilities. Security and business related issues were discussed, dissected and solutions proffered. This has gone a long way in satisfying business/company promoters and stabilized and saved their business. The Command shall extend its invitation to the LCCI whenever it is the turn of Lagos Island/Victoria Island/Ikoyi security summit.
10. LCCI to share security tips and distress call lines with their staffers and business partners in order to fortify synergy among them and security operatives/systems.
The police boss appealed to all and sundry in Lagos State to collaborate with the police and other security operatives in their continuous efforts in curbing crimes and criminality in the State.
CP Odumosu appreciated the organizers of the dialogue for counting him worthy to address the meeting and share his thoughts with them, with a view to solidifying the required synergy to improve economic situation of Lagos State.
"My special appreciation also goes to the Inspector-General of Police, IGP Usman Alkali Baba, NPM, fdc, for his leadership quality and unflinching supports to the Lagos State Police Command. Also, my special appreciation goes to Mr. Babajide Olusola Sonwo-Olu, the Government and good people of Lagos State for their constant supports and commitment to having a safe Lagos. We cannot take their support for granted as we promise to add more pep in promoting and escalating peace which is being enjoyed by all and sundry in Lagos State,"CP Lagos concluded.
Lagos Chambers of Cormmerce And Industry,  LCCI, was established on December 5, 1888, with 14 pioneer members, and has recorded a large number of achievements over the years, in the development of economy of Lagos State and by extension, Nigeria. The body has grown in size to more than 2,500 members as at today.