Discourse on Protection of Civilians (PoC) and Civilian Harm Mitigation (CHM)  was the main focus of the advocacy for protocol by Civil Society Legislative Advocacy Centre, CISLAC, on Thursday, April 22,2021 at a one day workshop in Ikeja GRA.
CISLAC workshop which was supported by the Open Society Initiative for West Africa (OSIWA), brainstormed on life-saving measures that can assist the media, security managers and policy makers to push for protection of civilians via a PoC legislation for the country, in order to arrest the realities of insecurity in Nigeria.
The frontline advocate for protocols further called for a non-kinetic approache to mitigate the harm ravaging citizens in theaters of wars across the country, opining that such strategies would save lives and means of livelihood of the citizens.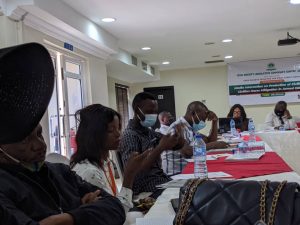 In his welcome address, CISLAC Executive Director, Auwal Musa Ibrahim (Rafsanjani) opined that the lack of safety in Nigeria is a deliberate act and is of the view that some people might be benefiting from the chaos.
The CISLAC Boss called for not just having a policy for protection of civilians but also harped on the need for policy makers to domesticate and operationalize policies they are already parties to.
He bemoaned a situation where policy for the Internally Displaced Persons are not even being upheld.
He therefore advised critical stakeholders, to help in creating enabling environment for safety of their citizens, as he shared optimism that if security challenges are  appropriately dealt with, its effect would also be beneficial to policy makers.
His insight on the abduction of about seventeen (17) University students in Kaduna State was narrowed on leadership intervention, even as he reiterated that kidnapping has become a business in the country.
He also expressed sadness over the kidnapping incidence presently ravaging the country and wondered why government is not fixing the issue coupled with the economic, social injustice and hardship Nigerians are facing.
"I can not understand why we cannot deploy official resources, both human and financial intelligence and what have you, to ensure that we bring an end to this constant and regular abduction of children.
" Nigeria has the highest out-of-school children due to these crisis and coupled with all that, the people are being displaced by insurgency due to the incessant violence in Nigeria.
"A lot of young people are roaming on the streets, they have become orphans, they have no future and yet, these young people are the hope of the nation.
"Allowing the abducting of these children, disrupting their school is also disrupting their psyche and is also creating social vices. This disruption is also one of the tools used by the  criminals to recruit them.
"So, there are a lot of multiple problems involved in this and that is why Government must make a deliberate effort to ensure that this menace is stopped and whoever is involved must apprehended and dealt with.
" I believe we are not utilising the human capacity that God has given to this country but then, government should go source and seek for support in order to end this miserable, constant abduction and kidnapping of Nigerians who are already living in a very miserable life," CISLAC Boss expressed.
Speaking on the concept of ransom payment for captives, CISLAC Programs Manager, Mr. Salaudeen Hashim said non-kinetic approach is the way to go.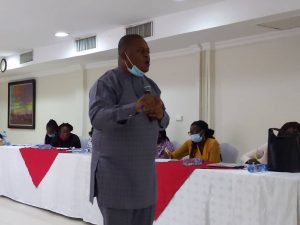 "There are communities in most of the areas where captive are kept  are kept and those in the communities are deliberately not volunteering information because of the series of threats to their lives and thay of their loved ones
"The threats and fears instilled in them is why they are not cooperating with security agents.
"Also, the presence of governance is very important in our rural communities, that is the only way to win patrotism and the change of approach.
"Every government intervention has always focused on the urban. Our problems are rural, we need to find rural solution to this particular problem." Hashim stated.