Kogi State Governor, Yahaya Bello, has urged the people of the state to remain steadfast and vote for the ruling All Progressives Congress (APC) in the forthcoming general elections, giving assurances the party will win the presidential polls and other elections across the country.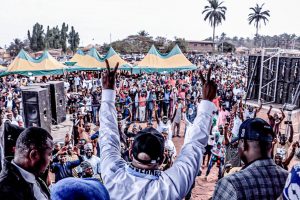 Bello stated this, while flagging off the Tinubu/Shettima Presidential/National and state Assembly campaign in Anyingba, Kogi East, where he assured of an outstanding victory at the forthcoming polls.
Thousands of supporters of the All Progressives Congress (APC) stormed the venue of the Kogi East rally to show their support for the party.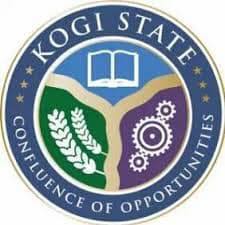 The governor, who spoke amidst loud cheers and ovations from the mammoth supporters of the party, stressed that the what the APC has displayed at the rally is the oneness of the party.
The Governor said that apart from the fact that party supporters attended the rally on their own volition, out of their love and dedication coupled with their desire for dividends of democracy, stakeholders from the eastern region were fully on ground to deliver APC across board.
Governor Bello then presented all the candidates in Kogi East to the crowd, and stated that Asiwaju Bola Ahmed Tinubu and his running mate, Mr. Kashim Shettima remained the presidential/Vice Presidential candidate the state was rooting for.
He assured that
Kogi State
APC was committed to coming up with the highest percentage amongst the entire 36 states for the Presidential, Senatorial/HOR and State Assembly elections, while urging the people not to be deceived by the opposition.
"In 2019, you delivered 100% because you are trustworthy people and I believe this time similar feet would be repeated across board," the governor told the people.
Earlier in his opening remarks, the Deputy Director General, Kogi State
Tinubu/Shettima Campaign Council
and Deputy Speaker, Kogi State House of Assembly, Rt. Hon. Alfa Momoh Rabiu, thanked the governor for giving the level playing ground for the emergence of credible candidates, a development he noted, made campaign council's work easy.
He affirmed that all the candidates presented by the APC for the general polls were generous, popular and acceptable, noting that the party structure would galvanize support for them and guarantee their victory.
Sen. Jibrin Echocho, the Senatorial Senatorial of Kogi East, in his goodwill message, said Governor Bello's developmental strides in Kogi East had done 80% of their campaign work while the remaining 20% was for each candidate to work on their individual, interpersonal relationships and acceptable with the electorate.
He then advised the people to go out, cast their votes and give victory to the party.