With the nation's economy exerting increasing pressure on its citizens, Nigeria's housing crisis looms larger than ever. A population of over 250 million, with nearly 30 percent still struggling to find quality shelter and affordable homes, underscores the pressing need for decisive action to address this issue. One of the primary challenges hampering housing delivery in Nigeria has been the lack of accurate data. Inadequate and inappropriate statistics have hindered effective planning and resource allocation.  However, Adron Homes is making efforts at reducing housing crisis by making housing accessible to Nigerians.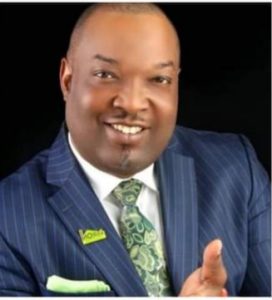 The National Housing Policy set an ambitious goal of providing 15 million housing units, and
President Tinubu
recently approved the construction of 1000 houses in several states as part of the federal government's broader plan to tackle the housing shortage, estimated at 1.2 million units needed annually nationwide. While the specific reasons for the housing deficit vary across the country, the common denominator is low income levels among residents. The scale and urgency of this challenge often surpass the government's capacity to address, necessitating substantial private sector investments.
In the forefront of tackling the housing deficit head-on is
Aare Adetola EmmanuelKing,
the GMD/CEO of Adron Homes and Properties. His organization is committed to providing affordable housing for millions of Nigerians.
Adron Homes
has announced a groundbreaking initiative to slash the prices of all their estates by 50 percent, making homeownership accessible regardless of income. This move aligns with their mission to empower customers with discounts, royalty rewards, and flexible payment plans.
Under this promotion, prospective homeowners can enjoy
significant discounts
of up to 50 percent on properties in various locations, including Ikorodu, Epe, Ede, Ibadan, and more. With an initial deposit as low as N25,000 and payment plans spanning up to 36 months, Adron Homes is determined to make property ownership achievable for all income brackets.
In a statement, Adron Homes emphasized its commitment to ensuring every Nigerian has an opportunity to own a home without straining their finances. They invite Nigerians to start their journey toward homeownership, promising a brighter future within their estates. Adron Homes, renowned as Nigeria's leading real estate company, continues to roll out initiatives that reflect their dedication to providing affordable housing solutions, making dreams of homeownership a reality for many.