In a remarkable and deeply moving journey that spans continents, Musiliu Mustapha, a gifted electrical and mechanical engineer, has found himself embroiled in a harrowing predicament, leaving his life in shambles. Hailing from Kaduna, Nigeria, his story is a compelling tale of ambition, loyalty, and ultimately, betrayal.
Born into the
Mustapha
family, Musiliu's life had humble beginnings in the northern region of
Kaduna state
. His father, Alhaji Mustapha, a prosperous farmer, prioritized practical trade skills over formal education. As a result, Musiliu was sent to Minna,
Niger State
, to learn the art of electrical and mechanical auto repair under the guidance of Alhaji Mustapha's friend, one Alhaji Bwari, a prominent politician.
While under the mentorship of Alhaji Bwari, Musiliu met his son, Biliamin. Musiliu did not only honed his technical skills but also developed an unexpected and profound bond with his mentor due to his friendship with Biliamin.
Biliamin's support extended beyond the workshop, providing Musiliu with a new apartment and business opportunities. The two shared a unique connection, one that eventually led them into uncharted territory. It was during an intimate moment in the shower that Biliamin expressed his feelings for Musiliu, setting the stage for a profound shift in their relationship.
Musiliu's first romantic experience marked the beginning of their intricate affair. Biliamin pledged unwavering support for his entrepreneurial ventures and delivered on his promise by equipping Musiliu with the necessary tools, equipment, and a strategic workshop location.
In a mere six months, his financial success soared, allowing him to return to Kaduna and surprise his family with his first car. However, upon his return, his mother encouraged him to marry and start a family which he reluctantly agreed to and secretly started a relationship with two women while keeping his connection with Biliamin concealed.
As his responsibilities multiplied, so did the complexity of his double life, as he became a father and had to  construct a house in Minna. The truth about his involvement with the two women eventually came to light when Musiliu confessed to Biliamin. Surprisingly, Biliamin accepted it, as long as Musiliu vowed not to harm their relationship. They continued their secretive affair while Musiliu moved in with his family.
As his wealth expanded, he acquired properties in Kaduna while the growing demands of his family strained his relationship with Biliamin. The strain led Musiliu to seek a breakup, which culminated in a hostile confrontation.
Following this, Musiliu experienced a string of misfortunes, including mob attacks and threats. Suspicion fell on Biliamin, but his powerful connections shielded him from any legal consequences.In a desperate bid to escape danger, he sought refuge in Lagos. However, his life took a darker turn when he learned of a plot to end his life, orchestrated by Biliamin's family.
Fearing for his safety, he fled to Benin Republic and, with the help of a customer, managed to secure a visa to Canada. His move to Canada was intended to provide safety and solace, but the news of his departure from Nigeria inadvertently leaked, resulting in a brutal assault on his father, Alhaji Mustapha.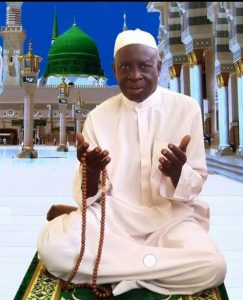 His father, Alhaji Mustapha who was brutally beaten and left in a coma, succumbed to his injuries and died on October 2, 2023, leaving Musiliu burdened with an overwhelming sense of grief and guilt. Musiliu's journey serves as a haunting narrative of betrayal, sacrifice, and the consequences of entangling oneself in a web of secrets and lies.