A week-long celebration filled with cultural festivities, philanthropic endeavors, and warm wishes marked the 71st birthday and 20th coronation anniversary of Etsu Nupe Alhaji Yahaya Abubakar in Bida, Niger State.
One of the dignitaries, the Chairman of Adron Homes and Properties, Aare Adetola Emmanuel-King, in his congratulatory message, praised Etsu Nupe Alhaji Yahaya Abubakar's two decades of unwavering leadership, describing it as a symbol of wisdom and unity for the kingdom. He expressed his heartfelt congratulations and warmest regards, wishing for continued harmony, growth, and success under exemplary leadership.
The celebration, which commenced on Monday, September 11, 2023, was a tribute to the enduring legacy of a revered traditional ruler. The week's festivities began with a radio documentary highlighting the life and achievements of Etsu Yahaya Abubakar.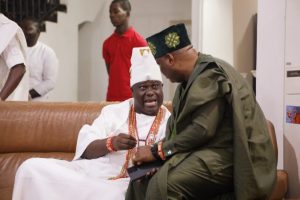 Additionally, the celebrant visited the Federal Medical Center and other medical facilities in Bida, emphasizing the importance of healthcare in the community. From Tuesday to Friday, a series of activities unfolded, showcasing the benevolence of Etsu Yahaya Abubakar.
One of the highlights included the distribution of Zakat to deserving beneficiaries, demonstrating the ruler's commitment to helping those in need. Start-up packs were provided to women entrepreneurs, fostering economic empowerment within the community.
A remarkable medical outreach program drew a massive crowd, nearly overwhelming the organizers, underlining the pressing healthcare needs of the region. A special anniversary prayer was offered during the Jumu'at service, seeking blessings and prosperity for the ruler and his kingdom. The celebration also featured a novelty football match, uniting the community through sportsmanship.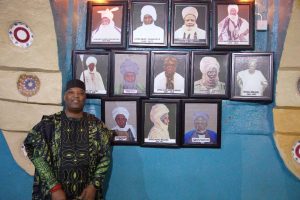 The celebration attracted attention from international dignitaries, with renowned musician Wyclef Jean extending his felicitations. He hailed Etsu Yahaya Abubakar as a reservoir of wisdom and embodiment of humility while playing a special birthday song in honor of the Royal Father.
Among the dignitaries present at the celebration was former military President Gen Ibrahim Badamasi Babangida(rtd) joined in the festivities. Also in attendance was the Governor of Niger State, His Excellency Mohammed Umar Bago, who commended Etsu Abubakar's contributions to the development of the state.
The Royal Father of the day, His Eminence Alhaji Muhammadu Sa'ad Abubakar III, the Sultan of Sokoto and Chairman of the National Council of Traditional Rulers of Nigeria, graced the occasion with his presence, emphasizing the significance of this milestone in the traditional and cultural fabric of Nigeria.
Oba Adeyeye Enitan Ogunwusi (Ọjájá II), the Ooni of Ife, was also present, symbolizing the unity and camaraderie among Nigeria's traditional rulers.
As the celebration continued, it was evident that Etsu Nupe Alhaji Yahaya Abubakar's reign had left an indelible mark on his kingdom, characterized by wisdom, unity, and a commitment to improving the lives of his people.
The week-long festivities were a testament to his enduring legacy and the respect and admiration he commands from both his subjects and well-wishers alike.